Open studio is available to both kids and adults. You can pop-in and paint one of our pre-sketched canvases or select a blank canvas and let your creativity run free. Kids and adults can also choose from various "make and take" projects like wood decor, stenciling, kids jewelry making station, macrame and more! Supplies are included in the price
Pricing: 
Kids $8-$20
adults $20+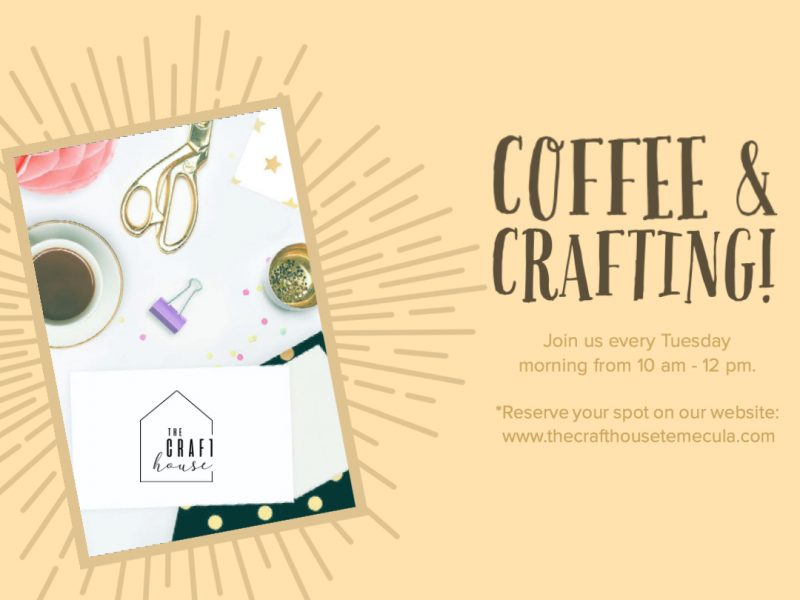 Join us Tuesday mornings from 10 – 12 pm for "Coffee and Crafting". We will offer various "craft" projects to work on from home decor, to faux succulents, to holiday wreaths. Our experienced instructor will be available to walk you through the steps and assist as needed. We will have coffee and tea waiting for your or feel free to bring in your favorite cup of Jo from our neighbors at the Press. This is sure to be fun and relaxing time, bring some friends and get crafty with us! Recommended for ages 12+. Must reserve your spot in advance.
Price: $20+ (Dependant upon project offered)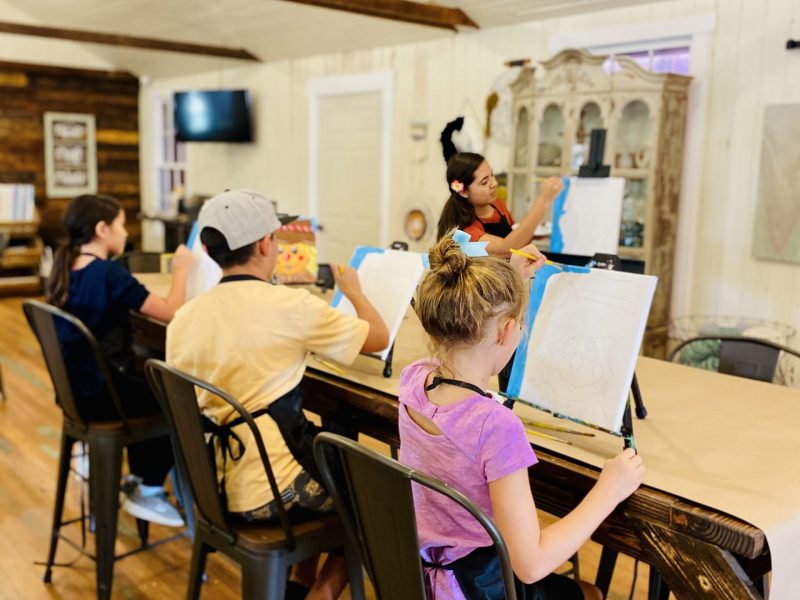 Our kid's workshops offer creative instructor-led classes for your mini-makers. Classes include after school programs, summer camps and a variety of workshops to tap into their artistic side. Age ranges may vary per class.
Learn more about our current art program below.
Our instructor-led paint parties provide step by step instruction to help you paint a beautiful masterpiece while having fun! All supplies are included. Outside food and/or drink are allowed.
Pricing: 
adults $35-45
*Pricing may vary dependent on workshop offered
Our instructor-led creative workshops include a variety of DIY projects such as macrame, cookie decorating, succulent decorating!
PRICING: 
ADULTS $30+
*Pricing may vary dependent on workshop offered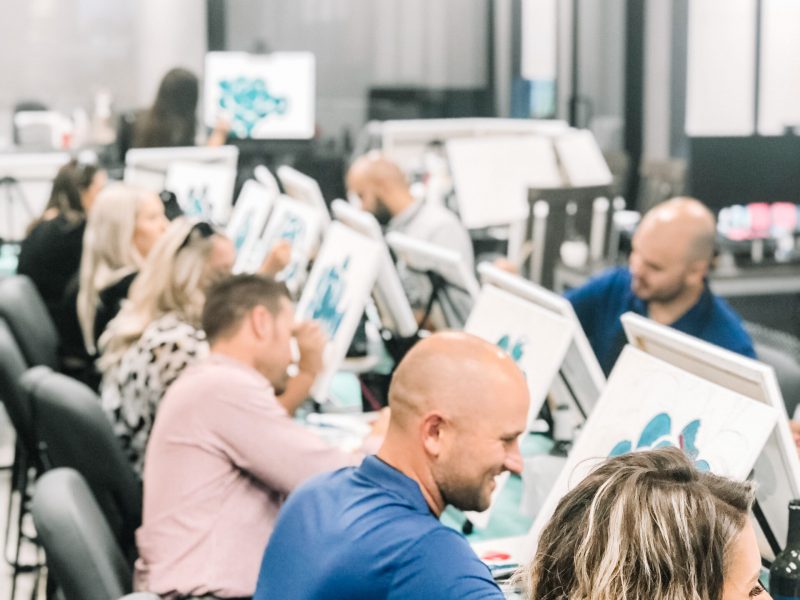 Paint the Town Mobile Service
Paint the town is our mobile paint party service. Let us bring The Craft House to you! We provide supplies, setup, artist instruction, and cleanup. You choose the location, size and the masterpiece you'd like to create and we'll take care of the rest. Great for team building and corporate events!
PRICING: 
KIDS $30-35 ($35 travel and set-up fee applies)
ADULTS $40-45 ($35 travel and set-up fee applies)
*Pricing may vary dependent on workshop offered