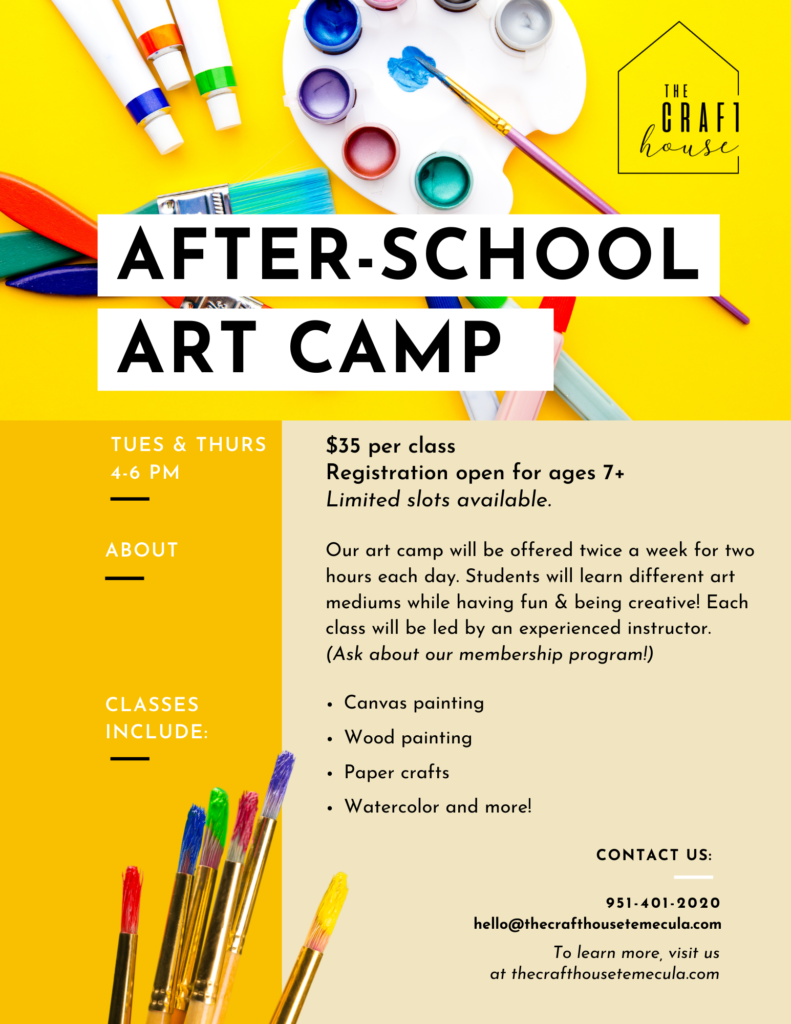 We are now offering After School Art Camp!
Our art camp will be held every Tuesday and Thursday of every month from 4:00 – 6:00 pm. The cost is $35 per camper, per class and we lowered the age to 7+!
Each class will be taught by an experienced instructor and will offer a different art project for campers to work on (see below for scheduled activities offered.) Our art camp is a "drop-off" program, parent supervision is not required. If enrolling multiple children, enter "SIBLING15" during checkout for 15% off each seat.
Do your mini-makers absolutely love art? Well we have the solution for you! Sign-up for our "Art Pass" membership and get 4 classes per month at a discount! See below for details.
***Also, during the holiday season, we will be offering a special sale on our membership for the amazing price of $100 for 4 classes! *Please note, memberships cannot be shared and are per child. Additional terms and conditions apply.
For more information and/or to sign-up, click the button below.
View our calendar for upcoming camp projects.