"Crafty Hour" is regularly scheduled times when customers can gather together and make a variety of DIY Projects from leather working to jewelry making to string art and more. "Craft Hour" projects are designed for ages 16+.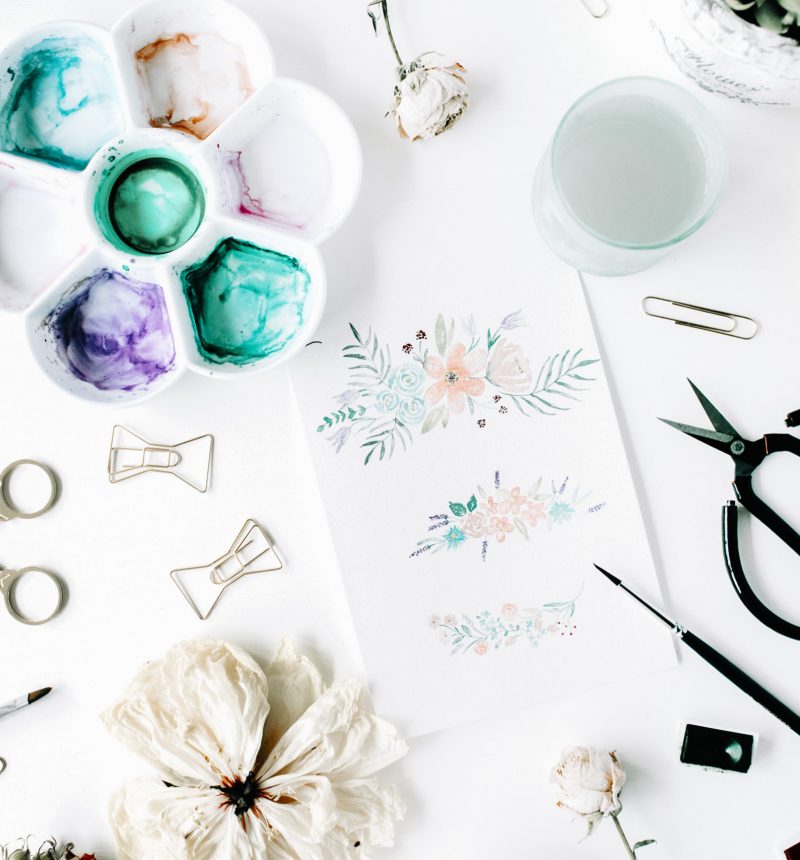 "Crafty Hour" is a designated time to gather together and make a variety of DIY projects with your friends and/or meet new ones! During each "Crafty Hour", crafters can choose to make one of our DIY projects from our Make-and-Take Menu. Projects vary in length and in difficulty, which is noted on our Make-and-Take Menu. Projects range from $35-$45 per person and includes all supplies, studio time and a step-by-step photo tutorial for the project selected. Please note, "Crafty Hour" projects are not instructor led workshops, however, our creative team will be available to assist and answer questions.
Reservations
Reservations are required in order to ensure we have all supplies readily available for you and/or your group. To make reservations, simply checkout at the link provided below. During checkout, you will be prompted to select a project (or multiple projects if coming with a group) and an available date and time slot. A $25 reservation fee is required to reserve the date and time and will be applied towards your project on the day of.
Cancellation Policy
If you are unable to make your reservation, we require a 48-hour notice of cancellation to receive a refund of your deposit. Cancellations made less than 48-hours and/or no shows will result in a forfeit of the deposit. Cancellations can be made by calling into the studio.
What to Expect
Please arrive within 15 minutes of your selected arrival time. When you arrive, you will be checked in at the front desk and then shown to a seat. Based on the project(s) selected during your reservation, your supplies will be available at your table and you can begin working on them right away.
Food and Drinks
You may bring food into the studio –brown bag it, make it, cater or order it in from one of our local restaurants. Please note, any food you bring in will need to be kept within the same space you will be creating in. We suggest small, individual items as you will not have space for large platters or plates. Additionally, we do not provide tableware (such as plates and silverware) for your food items. If you plan on bringing in food, please also bring your own utensils.
You MAY NOT bring any outside alcoholic drinks into the studio. Any wine, champagne, beer, etc. can be purchased from our sister-business, The Local Provisions (all of our customers will receive 10% off their order). We will have water, coffee and tea available in the studio.